Welcome to our Swimming Pool Solar Pods Section
Solar Pods are the newer, younger brother of solar matting. Solar Pods are more compact, however, and so are ideal for those who might not have the space for solar matting. Like the matting, solar pods can be used in above ground and inground pools. Solar Pods also tilt for the best angle of sunshine or can be placed on a roof with an adequately powerful pump, and feature a robust transparent polycarbonate dome which retains heat well and also reduces heat loss from wind.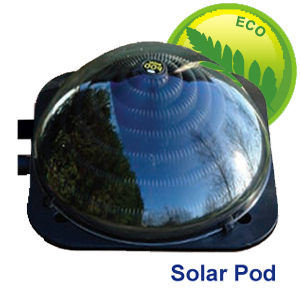 Features:
Solar Pods require no maintenance other than Winterising (i.e. emptying during Winter months to prevent freezing damage).
Installation is done with a phillips head screwdriver & lubricant.
Plastic transparent dome atop the Solar Pod to stop heat loss via the wind
The Solar Pod eventually pays for itself with free heating!
Kit Includes:
Solar Pod
1.25"-1.5" hose minimiser
Collared Tube Adaptor
Hose Clamps
Thick Connector Gasket
1m Hose
Side Hose Connector (x2)
380mm Hose
Clear Dome
Solar Protection Cover
1 x pod is suitable for up to 4,500 litres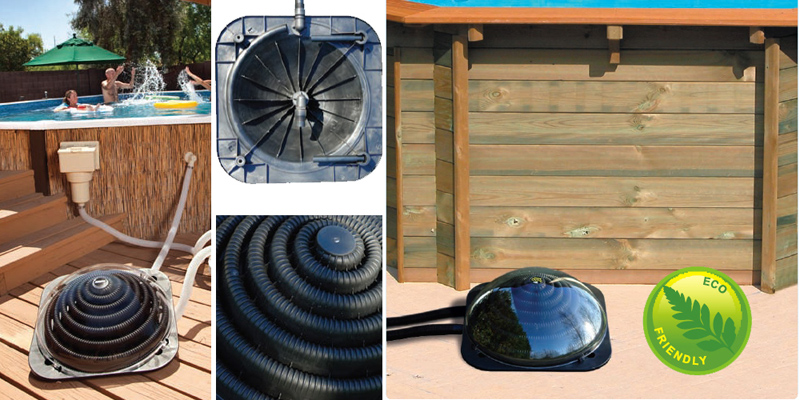 Please don't hesitate to contact us for any advice regarding the Solar Pod as there are specific points to consider when ordering more than one, putting pods on roofs or in a place away from the filtration system as this can require a more powerful pump. Tel 0151 334 0222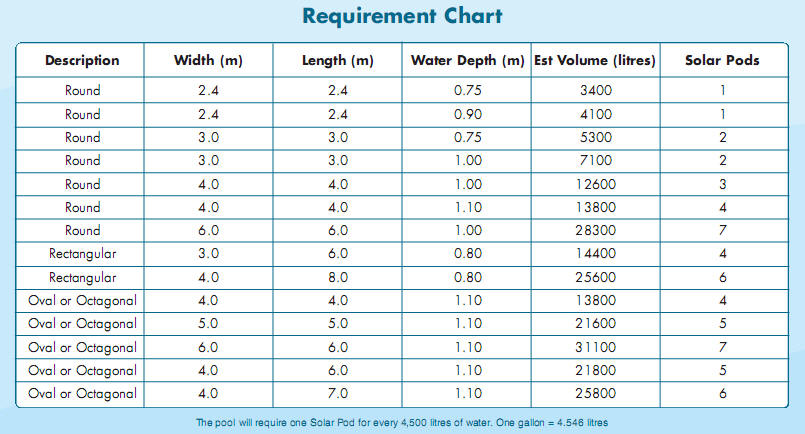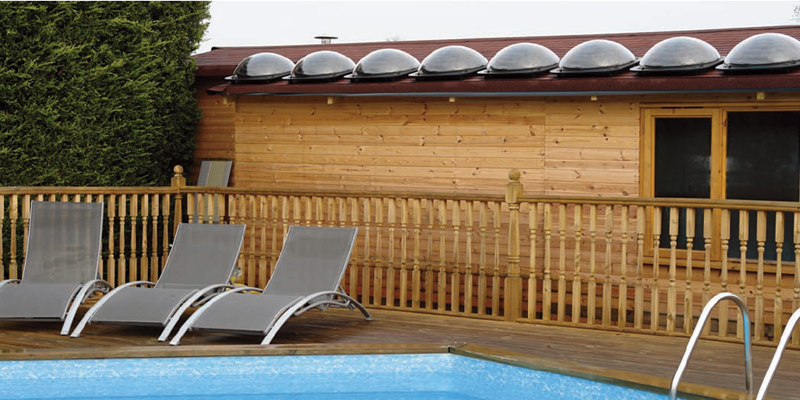 To buy Swimming Pool Solar Pods head to our sister site click here
Solar Pods Plus
The Solar Pod Plus is the big brother of the standard solar pod but all the excellent specs remain the same. With the Solar Pod Plus you're getting a larger surface area which allows for a larger capacity of heat absorption and therefore provides you with more heat for your pool...It's as simple as that!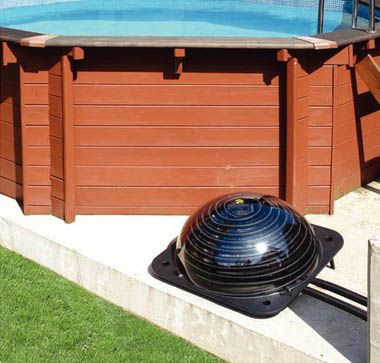 Kit Includes:
Solar Pod Plus
1.25" to 1.5" hose minimiser
Collared tube adaptor
Hose clamps
Thick connector gasket
1m hose
Side hose connector x 2
380mm hose
Clear dome
Solar protection cover
780mm x 780mm x 450mm
1 x Pod plus is suitable for 9,000 litres