Certikin Genie 'S' Condensing Swimming Pool Gas Heater
A pragmatic, energy efficient and dependable gas heater for swimming pools
One of the Worlds most efficient direct fired condensing swimming pool heaters, the Certikin Genie 'S' Condensing Gas Boiler can be wall mounted, is suitable for pools and spas, contains a modulating output for accurate temperature control and uses a direct fired steel heat exchanger encased in a plastic composite housing.
The Certikin Genie Condensing Gas Boiler administers an astounding 97% efficiency compared to standard direct fired pool heaters which only operate at around 78%, is environmentally friendly and can also reduce your running costs by up to 30% making it a superbly efficient solution for heating your swimming pool.
With it's light weight, compact design (only requiring a maximum 2 man lift), the Certikin Genie Condensing Gas Boiler is suitable for indoor or outdoor installations, has a low noise output and features a lockable pool temperature display (in Deg.C or Deg.F).
Additional Specifications for the Certikin Genie 'S' Condensing Gas Boiler:
Plastic push fit Horizontal and vertical Flue Kits.
Supplied Natural Gas with simple conversion kit to Propane
All connection 1.5" left or right hand
Simple condensate disposal connection
24 volt controls designed for pool safety - Supplied ready to go with 3 pin plug
Honeywell CVI controls
Multiple heater kit options up to 400 kW output (8 heaters)
CCP02 Pool controller compatible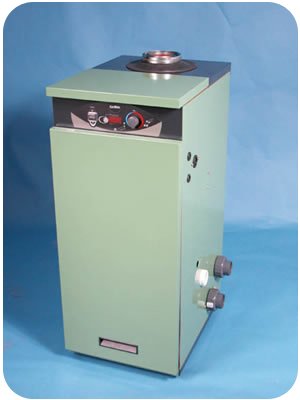 Installation
The Certikin Genie Condensing Gas Boiler provides pragmatism and flexibility in abundance. Although the heater is factory set to run on natural gas, the facile insertion of a special washer during installation converts this to propane gas in minutes. The plastic push fit horizontal and vertical flue systems will work on runs of up to 20 metres equivalent (e.g. 1 x 900 elbow = 1.5 metres) and are straightforward to fit (a plethora of flue options are available to cover a variety of installation needs). All units can be installed indoors or outdoors and offer pool water connections on either the right or the left.
Reliability
Both inside and outside, the Certikin Genie Condensing Gas Boiler is built with quality assured materials for an enduring, reliable finish. The stainless steel heat engine is purposefully built to last, and the Genie casing is polyester coated to combat the potentially harmful environments that the gas boiler will be operating in. Sourced from proven industry leaders such as Honeywell, the electrical and mechanical components used within the build of the gas boiler are renowned for their dependability.
Efficiency
At the core of every Genie swimming pool heater is an incredibly quiet, state of the art stainless steel heat engine. A guaranteed clean and accurate burn is supplied every time thanks to a fully modulating fan and gas valve, whilst condensing technology allows 94% efficiency performance to ensure that no heat is wasted to the air, and goes straight to heating your swimming pool instead.
User Friendly
The Genie Condensing Gas Boiler offers a multitude of features to keep users in complete control of their pool water temperature. Simple operations are provided via the lockable temperature control dial and a large, coherent digital display. A straightforward indicator is supplied so that pool owners are alerted when a service is due, and electronic diagnostics remove unnecessary service calls and can direct the technician to specific systems during servicing. A Microprocessor Control System smartly provides consistent monitoring for pressure, temperature, flow and safety, ensuring that a precise pool temperature is maintained at all times.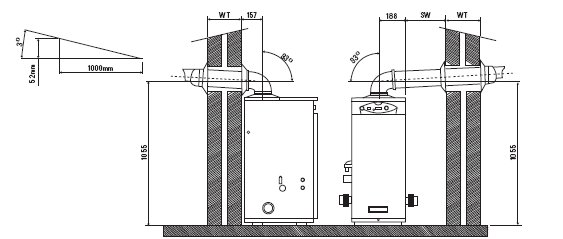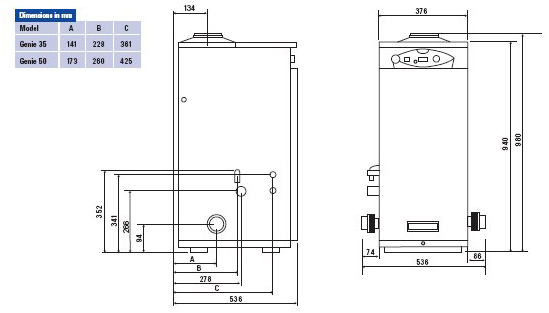 To buy a Certikin Genie Swimming Pool Gas Boiler head to our sister site click here